Minister Teresa Bellanova to inaugurate Macfrut Digital
---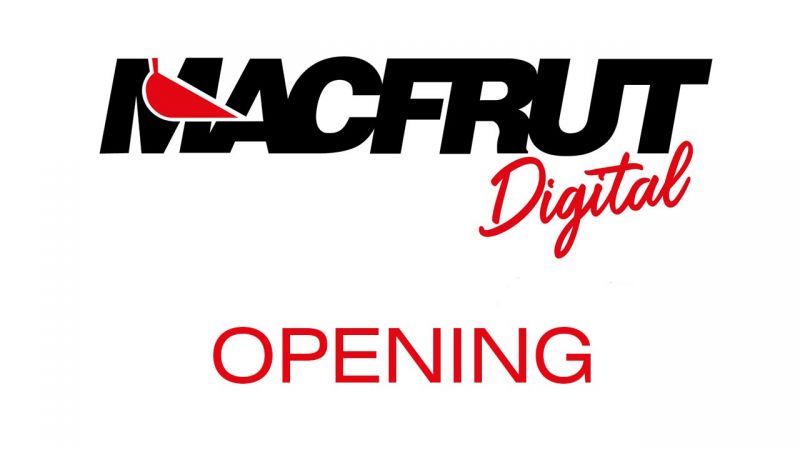 Source: Press Office
Category: Macfrut 2021 Special Edition
Data publicazione: 07 September 2020
The digital trade fair for the fruit and vegetable sector is set to begin on Tuesday, 8 September. Institutional welcome at 8.30am, business platform to open at 9am. Four Forums will be held during the first day
Minister Teresa Bellanova to inaugurate Macfrut Digital
Cesena (5 September 2020) – Everything is set for Macfrut Digital, the innovative three-day digital event dedicated to the fruit and vegetable sector. The pavilions will open on Tuesday, 8 September (from 9am to 7pm) on the macfrutdigital.com platform, with an opening ceremony at 8.30am.
Teresa Bellanova, Minister of Agriculture, will inaugurate the trade fair via videoconferencing. She will be joined by other speakers including Manlio Di Stefano - Undersecretary of the Ministry of Foreign Affairs, Roberto Luongo - General Manager of ICE-Agenzia – Italian Trade Agency, Alessio Mammi - Agricultural Policy Councillor of the Emilia-Romagna regional government, and Renzo Piraccini - President of Macfrut.
Following the virtual ribbon-cutting ceremony, the trade fair will officially begin and will last until Thursday, 10 September. A total of 400 exhibitors will be present, 40% of whom come from four different continents (Africa, Asia, Europe and Central and South America), which will be divided into 10 pavilions.
Four Forums on key issues in the fruit and vegetable sector are scheduled on the first day (registration required). The first event, organised by ANBI, will focus on "Goccia Verde: ANBI's Sustainable Irrigation Project", starting at 9.30am. At 11.30am, the spotlight will be on the CAP at the Cia event entitled "The Italian Fruit and Vegetable Sector and the Road Towards the Green Deal: CAP, Innovation and Sustainable Chemistry". The afternoon session will begin at 2.30pm with "The Opportunities Offered by the Officinal Plant Supply Chain" organised by the Emilia-Romagna regional government and Apt. At 4pm, the spotlight will be on Acquacampus: "Saving Water with Irrigation Technology".
Please note that access to the platform is free of charge, but registration is required. The platform will offer two types of interaction: visitors will be able to visit the virtual stands, communicate with each other, ask for information and make contact to schedule business meetings, while exhibitors will be able to schedule B2B meetings with buyers, which will be arranged with the support of Macfrut's staff in order to align the agendas and meet the specific interests of the buyers and companies involved. Macfrut Digital can be accessed from both PCs and mobile devices, while meetings will be accessible via PC only through the B2B line integrated into the platform.
Macfrut Digital is organised by Cesena Fiera, in collaboration with ICE-Agenzia – Italian Trade Agency, Cassa Depositi e Prestiti, Crédit Agricole, ISMEA (Institute of Services for the Agricultural Food Market), Natlive and Regione Emilia-Romagna (Emilia-Romagna regional government).
Info: macfrutdigital.com